Let's talk about sexting. Something we all wanna be good at and probably are going to master during this pandemic. After all, it's never been easier to hook up online, with all of the modern apps and technology. Apps like Pure, Tinder, Bumble, Grindr, etc, have made flirting online much more easy and convenient.
So what exactly is sexting? 🍆 🍑
Sexting is a type of cybersex that helps to explore your sexuality by exchanging sexually explicit messages, photos, or videos via cell phone or any other digital device. People engage in sexting within a short-term hookup as well as in committed relationships. Studies show that young adults who aren't in long-term relationships sext with partners and potential partners, while established couples sext at lower rates. According to one study, only 12% of established couples sext.
Kait Scalisi, a sex educator and founder of an award-winning sex ed platform Passion by Kait says, "Sexting is the perfect foreplay. It's a fun, flirty way to stay connected with your partner. It keeps sex on your brain all day and adds a little adventure, which re-creates that loving feeling from early in your relationship."
How to start texting?
Get an active consent

When contemplating sexting with a new partner, ask how they feel about it first. Discuss your likes and dislikes, limits, and comfort zone.

Ensure your privacy

Discuss whether you are comfortable with your partner keeping your photos and videos on their device. If you're not, you need to think this through. You can use apps that have special privacy settings for sexting. A good example is Pure, an anonymous hookup app that protects your privacy to the max, and even warns you if somebody tries to take a screenshot of your message.

Take it slow

Sexting is all about the buildup. The best advice here is to go at least five times slower than you think. You need a smooth warm-up before the main action. Start with something as simple as "Hey you" and a cleavage selfie.

Remember you're painting a fantasy

Your words, photos, and voice messages can all be used to paint a fantasy for your partner and arouse them to the point of satisfaction. Take selfies that reveal the erogenous zones of your body – mouth, neck, thighs, abdomen, booty, etc. Try using dirty words, euphemisms, and slang in place of medical terms for sexual acts.

Learn the sexting emojis

🍑📱😉
🔥🍆
💦🍌
👉👌🐇
🚿🍑🍆🛁
💋🍆👅🍑💦
🇫🇷💋

and many more

Make sure your partner is 18+

It seems an obvious statement, yet it can't be said too many times. Remember that asking for, taking, having or sharing a sexual photo, or video of someone under 18 is actually child pornography.
Try shameless dating app.
You'll crave for more!
try now
So without further ado, here are the top 10 apps and websites for sexting in 2021:
1. Pure app
Basic account: Free
Subscription: $0.95 – $45.95
Pure app is one of the best and safest apps for sexting out there. You can exchange text, pictures, voice messages, videos and go live with the partner of your choice. Normally, the chats self-destruct after you decide to leave the conversation. However, there is an option to turn off the timer by tapping on the top right corner of the screen. If the other person accepts your invitation to chat longer, you'll both be assigned random funny nicknames and will be able to talk as long as you want. If you're a man, you'll have to buy a subscription to use all the main features of the app.
| | |
| --- | --- |
| | |
Photos that were taken directly in the app will be marked with a "true photo" sign. Another great feature is that photos in chats self-destruct right after being seen. Besides, if someone you were talking to tries to take a screenshot of your conversation, you'll see a special notification. With these and many more cool features Pure offers, users can feel comfortable and safe, knowing they won't be threatened or taken advantage of.
Pure offers to be a part of an international friendly and welcoming community of people who are open to all kinds of kinks and sexual adventures. It's also really quick and easy to use. Just download the app, sign up, and publish your first post to start looking for a partner. The Pure app protects your personal information and doesn't require any social media links or phone numbers. Browse through other users' ads and find your perfect match!
2. Signal app
Basic account: free
Signal is a privacy-focused text and voice messaging app you can use via smartphone or desktop. It's a bit like What's App, the biggest difference is that it's actually really private. Signal is totally free and doesn't have any in-app purchases or advertising. This is a great secure app to use for sexting, sending nudes, or phone sex. To start using the app to text your contacts just download it from the store and submit your phone number.
Signal app uses end-to-end encryption, so once you send your message, it can't be intercepted by anyone else until it reaches the device of the recipient. Another convenient feature is that you can set messages to disappear after certain customizable time frames. So if you're worried about your personal information getting hacked, you should be using this app.
There is a night mode setting for the late-night sexters that saves your eyes from the bright screen light and sets a more intimate mood. To enable this mode you can press the crescent moon symbol in the upper right-hand corner of the screen.
The downside of the app is that it doesn't offer a thematic community. If you're single you'll have to go look for partners offline (which is sometimes next to impossible during the times of Covid) or use other apps such as Tinder, Bumble, Pure, Badoo, etc.

3. Arousr chat app and site
Basic account: Free, has in-app purchases
Arousr can be a good choice for men who are looking to sext with women. You'll be able to find plenty of beautiful women over there ready to chat.
Arousr works on a credit system. If you want to talk to a girl, you'll have to spend a certain amount of credits. Arousr starts you out with 100 free credits so you can try it out, but then you'll have to invest to keep sexting. Here are a few examples of the prices to stock up credits $19.99 is worth 300 credits, but $114.99 – 2000 credits, $38.99 – 600 credits, and $59.99 – 1000 credits. The prices fluctuate.
The more credits you give to a girl you want to sext with, the more money she'll make. That being said, you'll probably chat with a professional sexter, so the experience is likely to be among the hottest you'll find anywhere. As for the ladies, if you love sexting and know how to serve a fantasy with words and images, you may find another source of income in Arousr.
You can exchange voice messages, pictures, video chat, and text. All conversations are made through the app, so no one will have access to your personal information. You can control who you want to speak to by accepting or declining the new connection in the chat.
Arousr is known to be a bit problematic because it uses very specific gender normative language. Finding "hot girls" to chat with is their main message, so if you find that kind of language wrong or you need more variety to fulfill your fantasy, you probably won't like this app.
4. Dust app
Basic account: Free
Dust is a free and fully anonymous app that works great for private communication, web search and identity theft protection. It's amazing data security provides encryption, profile deletion, and other tools also make it one of the best apps for sexting. All of the messages you send are saved on the RAM of your device only, plus they immediately disappear in the chat after 30 seconds. The application also offers the Screenshot detection feature. No data is stored on the flash storage of the device, hence no one can ever steal it. All the pictures, videos, and texts that you send to your partner gets erased from the app within 24 hours. To sum things up, the app does not require you to create anything more than a username and password, and everything is deleted after 24 hours.
Dust wasn't created specifically for sexting, so you might need to go look for sexting partners in other apps and convince them to use Dust for texting. Although, you can browse through popular Dust users and add them like you would on social media. No guarantee that they'll want to sext, though.
This application is completely free to download and use, while there are no subscription-based services currently available on the app.
5. Wickr
Basic account: Free
Subscription: $4.99 – $25.00 user/month
As well as other apps on the list, with Wickr you can send self-destructing messages and the messages will be removed as soon as the timer runs out. This app utilizes end-to-end encryption for all types of messages and does not store your personal data on its servers as well as anywhere else. Fun fact: Wickr was one of the first secure messaging apps on the market.
You'll have full control over messages, files, photos, and videos you share, either in group settings or in one-on-one chats. Every message is encrypted with a unique key that you can share with your sexting partners for the exact time you want to continue sexting.
The app is used by all kinds of people, from human rights activists to celebrities for personal security. Wickr app doesn't require you to share any personal information, which apparently is something a lot of people online are looking for these days. However, finding a match for sexting right on the platform isn't an option.
Wickr doesn't offer screenshot notification tools, but has a handy feature called "Shredder". It allows you to permanently erase your messages, photos, or videos from another person's device any time you want.
6. Ashley Madison app and website
Basic account: Free for females, in-app purchases
There's a great chance that you've heard about Ashley Madison before because it gets quite a lot of bad press for supporting affairs. If you're not discouraged by the moral aspect, It's a great service for both sexting and hookups. Most of the community members are older than 20 and are probably already in a "committed" relationship.
The website users have many ways to communicate. You can send emails, use the chatrooms, exchange gifts and "winks". You can add up to 100 profiles to your favorites list.
Men need to buy credits to use all of these fun features. 100 credits are worth $49.00 and 1000 credits are worth $249.00.
Other key features the website offers are Discreet Photos (alter photos that make it more difficult to identify you), TravelingMan (a feature that helps to connect with people in places you travel to), MessagePlus (allows you to talk with users you've been in touch with before).
Ashley Madison content team often shares interesting conversations about love and sex life. For example, recently, they shared a report on navigating marriage and infidelity through a pandemic:
The platform is designed with anonymity and safety in mind, however, personal responsibility is critical because you can never know what could happen if you're not careful.
In 2015 large caches of data were stolen from Ashley Madison. The private information has been posted online by hackers that claimed to completely compromise the user databases. The site security has been beefed up since then, but it's kinda hard not to think about the incident.
7.Adult Friend Finder website and app
Basic account: free
Subscription: $19.95 – $39.99
Adultfriendfinder is a great place to look for sexting partners because it has quite a large community of people who're up for sexual adventures. It's also known as the world's largest swinger community. There are tons of active users online 24/7. This is no surprise because the website was founded in 1996 and has been around longer than most other sexting services, so they definitely know what they're doing.
Unlike Arousr, Adult Friend Finder is inclusive of all sexual orientations and genders. So it has a diverse community where anybody can find plenty of suitable matches. Make sure to search for users using different filters, such as location, kink, or hotness rating. This tool will make it much easier for you to find a perfect match to fulfill your specific erotic fantasy or fetish.
Once you find a partner, you can use various messaging options for sexting, such as chat, email, or video streaming.
AFF doesn't offer any real security or privacy measures, so you have to figure out ways to protect yourself. If you want to hide your identity, it's best you submit only basic details to your profile.
If you don't like sexting on your laptop, you can always download the anonymous sexting app in the App Store or Play Market.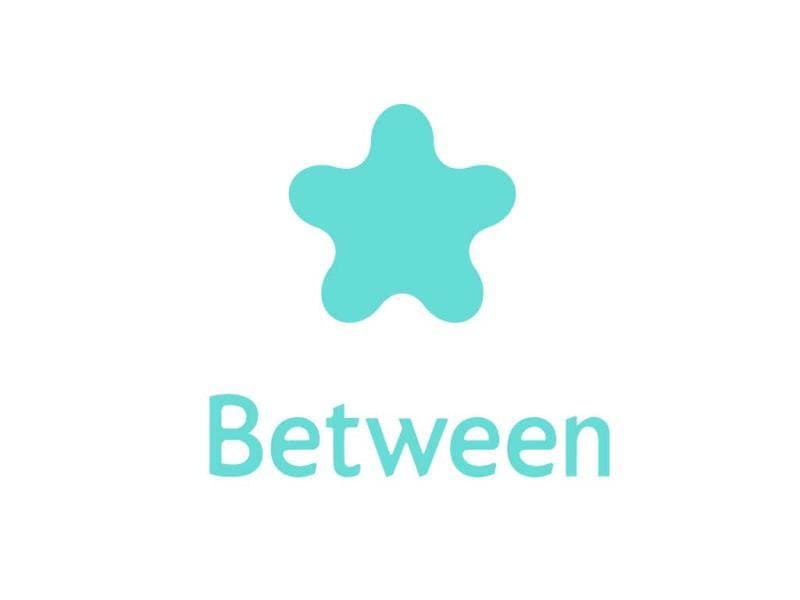 8. Between app
Basic account: free with in-app purchases
If you and your partner are pulling off a long-distance or if things are starting to get less exciting in the bedroom, sexting can be a great way to spice things up. You might want to try Between, a sexting app designed specifically for couples in committed relationships.
What makes it different from all other sexting apps is that you can have only one contact on Between, your significant other.
With this app you can send each other free emoticons, GIF selfies, sexy photos, videos, doodles, and notes easily. The app can remind you of your special days and anniversaries and also provide you a safe space to sext when you're apart. Between even has a widget feature to check your schedules easily so you can coordinate your online sexting sessions.
The app shelters all your sexts and booty pics from hackers or cheats, which is a must-have for a good sexting app. Make sure you trust your partner, and Between will take care of the rest.
Fun fact: Between is a Korean app, so most users you can find there are Asian. However, the app recently raised $3 million to expand into Japan and other markets.
9.
Confide app
Basic account: free with in-app purchases
Just like some of the apps in this list Confide app isn't primarily for sex messaging. This is why you can't use it to find sexting partners, but you can bring the right people with you and enjoy your privacy in Confide.
This app has a simple and intuitive user experience. Confide uses end-to end encryption (E2EE), which means only the two people using it can see the messages. Another useful feature are the self-destructing messages and images. After you read the message once, it gets deleted from the servers and your devices. Confide also offers screenshot protection with their patent-pending ScreenShield technology. When somebody tries to betray your trust and make a screenshot they will get only a blur. And you'll get an alert about an attempted screenshot. You can stay 100% anonymous because the app never reveals your real username with it's Incognito Mode and nicknames.
Confide is available for Mac, PC, iPhone, iPad, and Android, so you can sext anytime you like.
10. Kik app + Kik Friender website
Basic account: free
Even though it's a well-known messaging platform, many people use Kik as a sexting option.
It has everything you'd need from a sexting service. It's totally anonymous – you don't need to share your phone number, you can share short videos, photos, memes, etc. The app cares about your safety as well, the messages are only stored on your and your partner's devices. One of the newer features is the ability to join group chats. Hmmm…what about group sexting, you guys? Anyone? No? Come on, don't be boring 🙂
It's really easy to start – download the app, sign up for free, find the person you want to sext by their username, tap the "Start Chat" icon, aaand go! You can also use the hashtag #kikme or #kiksexting on Twitter, Google "kik sexting groups", or Kik Friender website to find a great match! There are also special forums (such as Kik Dirty) dedicated to finding the right people on Kik.
Kik Friender will show you thumbnails of beautiful people (mainly women) selected based on their activity on the platform. However, many of these people might be looking for ways to make money online, if you know what we mean. So be sure to ask the right questions and please be safe.
Final Thoughts on Free Sexting
Sexting can be a fun thing to do, the main difficulty of free sexting is to find the right partners who you trust and share sexual fantasies with. We wish you to find your ideal matches on the apps and websites we listed above, or try it out with your real-life partner.
Here is a quick checklist to go through before sexting:
– Make sure your sexting partner is trustworthy and means no harm
– Think twice before including your face in the photos while sexting
– Don't sext in your office. The HRs could be watching you closely 🙂
– Be sober when you sext. It's really annoying to read all of the misspelled and overboard messages. Besides, there's a slight chance you'll accidentally send a booty pic to your nanny
– Make sure that the app you're using is encrypted and can guarantee that any trace of your message will be completely destroyed after you send it
You may also like